In this workshop, participants learn the practice of relational mindfulness; the capacity to bring compassionate, silent attention to what is happening inside oneself and in the presence of another. If you are unacquainted with mindfulness this will be a good introduction. If it is already a skill, these practices take you to an entirely new level. Mindfulness provides you with a tool for accessing deep material and can lead to a state of inner peace and equanimity.
What to expect
The workshop is held in a private residence in a quiet neighborhood and is taught by Hakomi certified teachers. A series of short presentations alternates with exercises (done solo, one-on-one or as a group) and are offered in a step-by-step format, allowing plenty of time to take in the material.
What to bring
A notebook and pen (if you like to take notes.)
A sack lunch (unless you prefer to go out for lunch.) The lunch break is 1 ½ hours.
What you'll take with you
A practice that provides a potential for awareness of inner unexamined beliefs.
A powerful skill for tending your own mind, and being present for others.
Access to a sense of deep relaxation
Cost
Tuition for weekend workshops is $195.00 ($220.00 after the early registration deadline which is two weeks prior to the workshop).
"In general, a mindful state of consciousness is characterized by awareness turned inward toward
present felt experience. It is passive, though alert, open, curious, and exploratory. It seeks to
simply be aware of what is, as opposed to attempting to do or confirm anything."
Gregory J. Johanson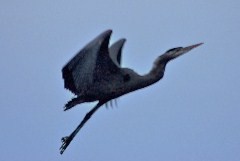 "Inspired. …exceeded my expectations. I opened a door within myself. I was not aware I had a key."